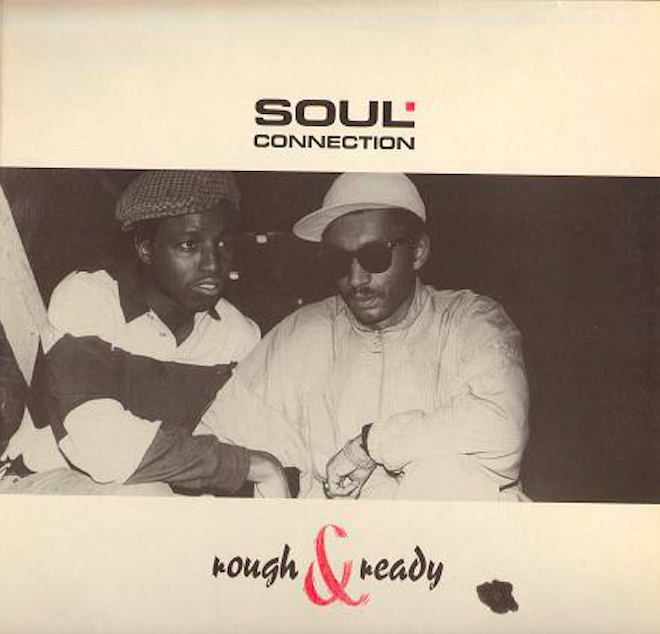 The first of two full-lengths from Toyin Agbetu and Earl Meyers. Toyin Agbetu was the owner of four independent dance labels, including Intrigue, the label who released all of Soul Connection's output; and between his work with these labels and his work as a musician and producer across a slew of groups, he's been a defining figure of UK street soul. Still, his Wikipedia page doesn't even mention his musical body of work, as he has risen to global prominence as a Pan-African human rights activist, artist, author, filmmaker, and community educator.
Rough & Ready is an unusual instance of ballooning rare record prices on Discogs that feel somewhat justified. It's consistent and excellent all the way through, with slinky R&B grooves, housey drum loops, and slick vocals courtesy of Thomas Esterine. Some have called this an ideal makeout soundtrack, but personally I think it's night time driving music: discrete, minimal, tasteful, monotonous (in a good way), and although it's technically dance music, it never picks up too much speed.
Update: Thank you PAM for sharing a higher quality rip!