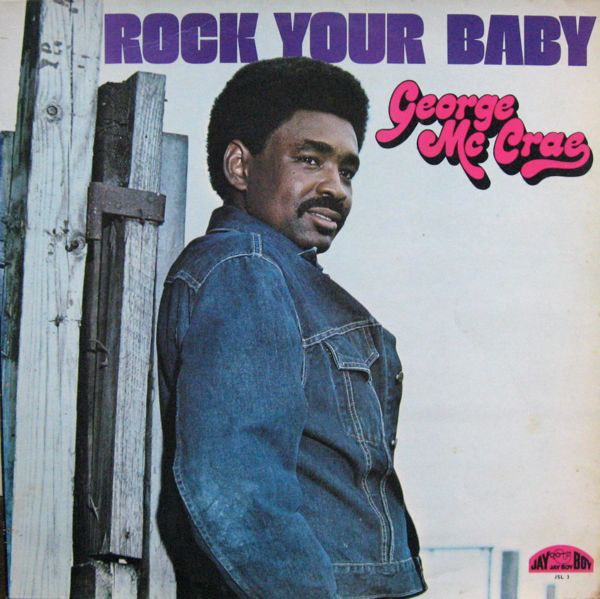 This post is a little out of character, as George McCrae's Rock Your Baby didn't exactly fly under the radar at the time of its release. The title track single was a massive chart-topper that sold 11 million copies worldwide, and is considered one of the early hits of disco. But I've been in a months-long habit of listening to "You Can Have It All" on repeat on my commutes home from work when I'm feeling deflated or overly cynical: it's a song about deliberate and joyful vulnerability, delivered with infectious open-handed sincerity, and it always makes me feel better. As a record, Rock Your Baby is a relatively rare instance of a disco full-length that's consistently solid all the way through, so I wanted to share it in the hopes that it might be new to some people.
The title track single came to McCrae somewhat by accident: though he had been a longtime musician, at the time he was largely acting as manager to his then-wife Gwen McCrae, who had been asked to contribute vocals to a track for Richard Finch and Harry Wayne Casey of KC and the Sunshine band because they were unable to reach the high notes that they had written in. The story goes that Gwen was late for the session so George recorded the vocals in her place, and his falsetto was so impressive that he went on to make an entire record with Finch and Casey, who produced and co-wrote Rock Your Baby.
I love the rough, almost winkingly dirty quality of the production, the effortless and smiling quality of McCrae's vocals, and the irresistible percussion, especially on "I Get Lifted," which has famously been sampled by everyone and their dog. Oh, and that famous title track is as gorgeous as its sales would suggest–sunny, relaxed, and tropical, more of a groove stretched into six and a half minutes than a verse-chorus disco banger. It's enough to sell the full-length on its own, but fortunately there's plenty more to love here. Enjoy!