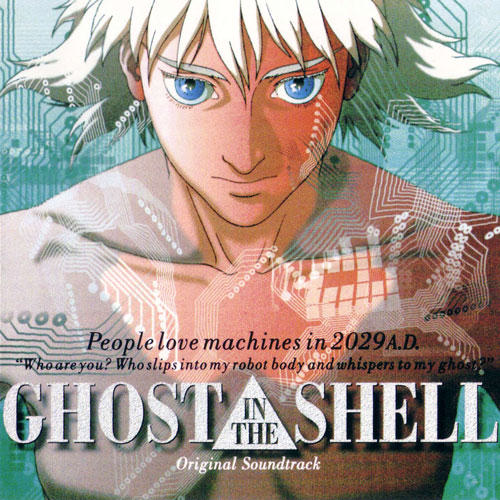 A few days ago, poor Steve Aoki revealed his
remix
of the iconic 
攻殻機動隊 (
Ghost in the Shell
) theme for the forthcoming remake. The remix is the EDM equivalent of trying to embroider lace with a power drill, and incensed anime fans have flooded the comments with rage (as well as with links to the also-iconic 
theme from the Stand Alone Complex series
). Rather than adding further insult to injury, I wanted to share the original soundtrack, as it's
one of the best anime soundtracks
(and arguably one of the best soundtracks, period).
To make the aforementioned theme, scoring giant
Kenji Kawai
 combined Bulgarian choral harmonies and traditional Japanese vocal techniques into a wedding song with lyrics in the ancient Japanese language Yamato Kotaba. The theme is repeated in three different variations, all of which should give you goosebumps. The rest of the soundtrack is gorgeous, murky atmospherics: submerged keyboards, sparse taiko, synthetic strings, ominous clanging, a lone (Spanish?) guitar. If you haven't seen the movie, song titles like "Nightstalker" and "Floating Museum" should be able to paint a sufficient picture. The real curveball is the closer, sometimes listed as a bonus track, which is a bubblegum pop sung in Cantonese. Many reviewers complain about the inclusion of the jarring closer, but I think a slightly psychotic ending makes sense in the context of a movie about fragmented personhood in a cyberpunk dystopia. Bonus round:
here's
a very beautiful live performance of the theme.